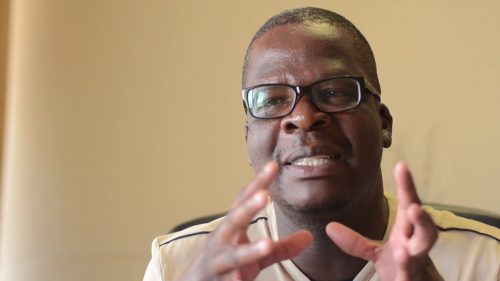 We are happy to announce Prof. Dr. Sabelo Ndlovu-Gatsheni as the confirmed keynote speaker at our VIVA AFRICA 2021 conference. He is a leading decolonial theorist with over a hundred publications in the fields of African history, African politics, African development and decolonial theory.
Sabelo J. Ndlovu-Gatsheni is currently Professor and Chair of Epistemologies of the Global South with Emphasis on Africa at the University of Bayreuth in Germany.  He previously worked as Research Professor and Director of Scholarship in the Department of Leadership and Transformation (DLT) in the Principal and Vice-Chancellor's Office at the University of South Africa (UNISA), South Africa.
His latest major publications are Epistemic Freedom in Africa: Deprovincialization and Decolonization (Routledge, July 2018); Rethinking and Unthinking Development: Perspectives on Inequality and Poverty in South Africa and Zimbabwe (Berghahn Books, March 2019) coedited with Busani Mpofu; and Decolonization, Development and Knowledge in Africa: Turning Over A New Leaf (Routledge, May 2020).
Among his latest popularization activities is an article for Al Jazeera titled 'Moral evil, economic good': Whitewashing the sins of colonialism.